About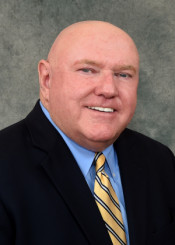 WALLY "THE DAYTONA CONDO KING" has condo expertise in Daytona Beach Shores, Daytona, Ponce Inlet, and Ormond Beach. .
Experience
Includes extensive sales and marketing over the past 30 years in the supermarket industry, negotiating and selling with national companies. Most recently, he spent 13 years as executive vice president for an in-store marketing company working directly with major manufacture's and retailers in the United States. The past 10 years he has owned and worked for an Exit franchised company. Wally currently works for Hart Pro Realty.
Wally proudly served in the U.S. Navy and, after 26 years, retired from the U.S. Naval Reserve. He attended Central Connecticut State University and was a licensed real estate agent in Massachusetts for five years. He has been involved in numerous Florida real estate investments over the past 20 years, and firmly believes in the growth of the Daytona Beach area and specializes in the upscale condo and home markets.
Commitment
Wally is committed to selling property at the best possible price in the least amount of time for the seller. Likewise, he will work diligently for his buyer to ensure that all expectations and requirements are met. His honesty and professionalism will make any real estate transaction a pleasurable experience. Wally will follow every part of the sales process to ensure our customers receive World Class Service, and specializes in helping his customers sell their homes and condos in the Daytona Beach, FL, market. Cities in Wally's service area include Port Orange, Ponce Inlet, Daytona Beach, Daytona Beach Shores, South Daytona, New Smyrna Beach, Ormond Beach, and Ormond by the Sea.
Affiliations
Member of National Association of Realtors
Member of Florida Association of Realtors
Member of Daytona Beach Area Association of Realtors
Member of Building Association Managers Daytona
Member of Board of Directors St. Maarten Condos
Member of American Legion Post 361
Member of American Veterans Association
Member of Fleet Reserve Association
Notary Public State of Florida
Florida licensed CAM (Community Association Manager)